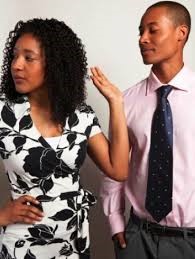 Guest Blog by Dena Dyer
Last summer, my husband Carey and I had the pleasure of attending a family camp in Leakey, Texas. One of the speakers was Pastor Ross Chandler, who led the adults in devotions each day while our kiddos had their own age-appropriate devotional times with leaders.
Ross's teaching on affair-proofing the marriage relationship resonated with both of us. The following tips are based on the advice he gave. Thanks, Dr. Chandler!
Keep your eyes on your own relationship. Everyone else's marriage may look good on Facebook, but real life is messy, complicated, and at times extremely difficult. As Ross noted, "We see public personas and actions—it's not fair to compare people at their best with our spouse. We see them all the time, and we see them at their worst."
Be extremely careful with opposite-sex friendships. If you let someone else meet your emotional needs, you're playing with fire. Also, don't meet someone else's emotional needs. Just don't.
Look for ways to serve instead of waiting to be served. This tip is probably the most practical and the most difficult to implement. Instead of thinking, How can my spouse meet my needs? Ask them, "How am I meeting your needs?" As believers, one of the reasons God gives us marriage partners is to
help us grow in Christ-likeness. This means setting our egos aside and dying to self. Such a mode of operation is often impossible without the Holy Spirit, but Philippians 4:13 says that in Him, we can do all things.
Don't stuff your emotions. Also, don't be afraid to argue. The couple who "never argues" might be denying their emotions and not dealing with problems. Pastor Ross says that conflicts and arguments are amoral. Sinful arguments, on the other hand, consist of name-calling, low blows, and hurting one another on purpose.
Romance your spouse regularly. Don't let passion die from boredom or busyness. Make time for your mate even if it's just a lunch here and there. Pastor Ross says, "We need to work as hard at our marriage as we would with an affair."
Carey and I heartily agree!
Dena Dyer is an author, speaker, editor, and teacher. Her first book with her creative and talented hubby, Carey Love at First Fight: 52 Story-Based Meditations for Married Couples. The Dyers live in Granbury, Texas, with their two sons.